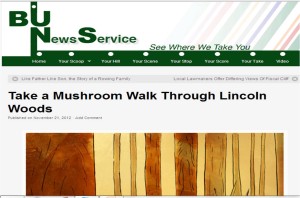 I am required to file a new 500-word story every Wednesday at 2 pm for one of my classes. Which means that usually, that new story gets written between noon and 2 pm, during my two-hour break which is also supposed to be my lunch break. If there is one thing I really hate about journalism, it is that I can never have enough time to go through my paper and edit it until I am satisfied before I have to turn it in.
So I was really, really pleasantly surprised when my professor liked the mushroom story enough to have me do some edits and get it up on the Boston University News Service website.
Link to the story here – http://bunewsservice.com/take-a-mushroom-walk-through-lincoln-woods/
And even happier because a friend whom I met in Mysore, Aaron Batista, did the beautiful illustration that went on the website together with the article. Check out the rest of Aaron's illustrations here.
Favorite comment on Facebook –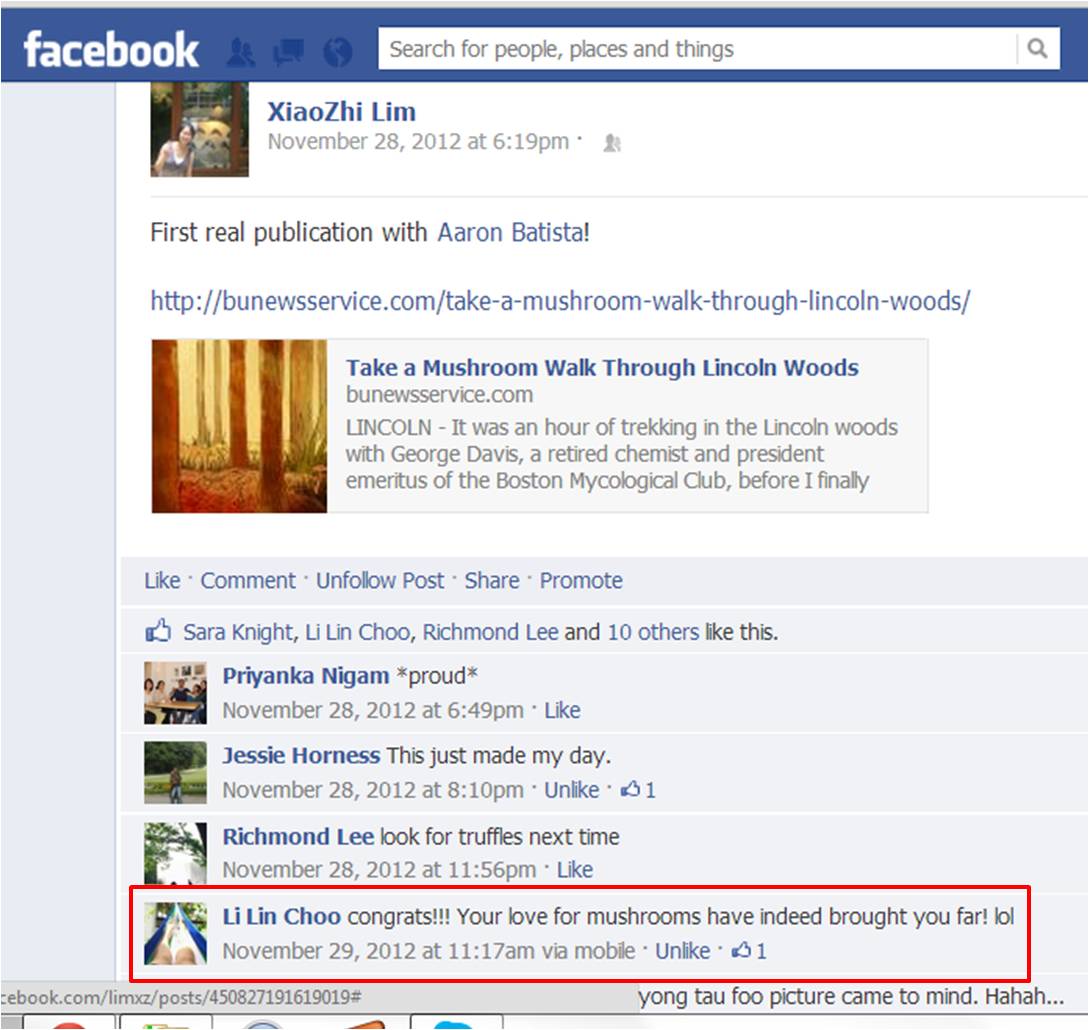 I love mushrooms indeed.