Home
»
Posts tagged "rare earths"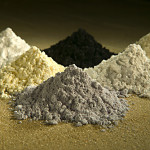 Interactive: Rare earth metals and oxides are crucial materials for today's devices from smartphones to flatscreens to wind turbines and car batteries. Visit California, China and India through the 1950s to 2010 and learn how over 90% of the global supply of rare earths ended up coming from a single country today.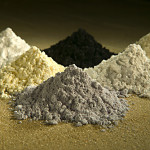 Boston University News Service – Love your smartphone that delivers clear sound and bright colors but still fits in your pocket? Give thanks to neodymium, a rare earth element that makes the magnets in your phone so powerful that it can be as small as it is. Wind turbines and electric cars need the unique magnetic properties of dysprosium, another rare earth element. Virtually every form of clean energy technology today needs rare earth elements to function. But the rare earth elements come with an unavoidable by-product: thorium.